The Diary of Anne Frank Presented by JCAT- The J's Cultural Arts Theatre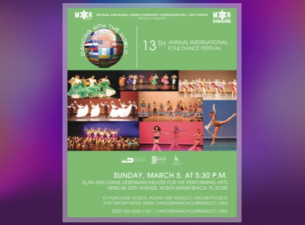 The Diary of Anne Frank Presented by JCAT- The J's Cultural Arts Theatre
By Frances Goodrich and Albert Hackett
Directed by Michael Andron
This Pulitzer-prize winning play is based on the diary written by one of the most inspiring essayists of the 20th century. Winner of four Tony awards, including Best Play, The Diary of Anne Frank continues to be one of the most enduring Jewish dramas of our time. JCAT is so proud to open our new home, the Alan and Diane Lieberman Theater, with this inspiring and educational production.
In this transcendently powerful new adaptation by Wendy Kesselman, Anne Frank emerges from history a living, lyrical, intensely gifted young girl, who confronts her rapidly changing life and the increasing horror of her time with astonishing honesty, wit, and determination. An impassioned drama about the lives of eight people hiding from the Nazis in a concealed storage attic, THE DIARY OF ANNE FRANK captures the claustrophobic realities of their daily existence—their fear, their hope, their laughter, their grief. Each day of these two dark years, Anne's voice shines through: "When I write I shake off all my cares. But I want to achieve more than that. I want to be useful and bring enjoyment to all people, even those I've never met. I want to go on living even after my death!" This is a new adaptation for a new generation.
Age Appropriateness
Appropriate for middle school and up. Very appropriate for students who have already read the Diary or studied bout Anne Frank.
Reviews
"A lovely tender drama…"Strange how the shining spirit of a young girl now dead can filter down through the years and inspire a group of theatrical professionals in a foreign land" The NY Times
"…as bright and shining as a banner." The NY Herald-Tribune
." …a moving document on the stage." The NY Post
"There is so much beauty, warm humor, gentle pity…in THE DIARY OF ANNE FRANK that it is difficult to imagine how this play could be contained in one set on one stage…this is a fine drama." NY Daily News
Will call is open one hour before curtain time. Tickets must be picked up 10 minutes prior to curtain. ADA seating is limited, please contact us 24 hours in advance (305)932-4200 ext.150.