The Colored Museum by George C. Wolfe Presented by African Heritage Cultural Arts Center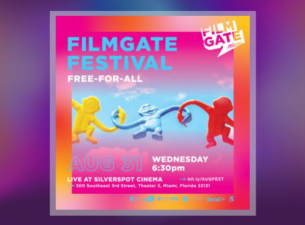 The Colored Museum by George C. Wolfe Presented by African Heritage Cultural Arts Center
The African Heritage Cultural Arts Center presents "The Colored Museum" by George C. Wolfe, October 3-October 14, 2018.
This production will be held at the Joseph Caleb Auditorium, 5400 NW 22nd Avenue Miami, FL 33142.

Directed and choreographed by Jamel Booth, this satire play expounds on prominent themes and identities in the African American culture. Displayed in a fictional museum, 11 exhibits are performed as one-person plays or monologues to discuss themes such as racism, stereotypes, segregation, slavery, and intra-community conflicts in black culture.

The Colored Museum received overwhelming critical praise for its provocative subject matter and in-depth exploration of the African-American theatrical and cultural past. It has been performed in New Jersey, New York, and London, most famously at the Royal Court Theater.
The initial cast featured prominent TV and movie actress Loretta Devine and was directed by L. Kenneth Richardson.
George Costello Wolfe is an African-American playwright and stage/film director best known for directing Angels in America: Millennium Approaches, as well as the musical, Bring in 'da Noise/Bring in 'da Funk. He won Tony awards for his direction of each and served as Artistic Director of The Public Theater in New York from 1993 to 2004.
This production is the directorial debut of Jamel Booth.
Cast includes:
Charity Hart
Jean Hyppolite
Trittney Huzzie
Stephon Duncan
Zaylin Yates
Brianna Hart-Cox
Toddra Brunson
Yesenia Ozuna
Jeffery Cason, Jr.
Zaria Merritt
Musical Director: Isis Roberts
This show includes strong language and mature content. Appropriate for ages 15 and up.